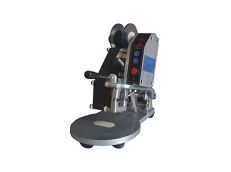 Add to Favorites
Share
MANUAL RIBBON PRINTER HP241S
Payment

Origin

China Mainland

Minimum Order

10

Packing

Pieces
Product Detail
1, suitable for all kinds of plastic bags, plastic film, aluminum foil, trademark, carton, leather, card, plastic and so on. Print date, expiry date, batch number, weight, quantity, price, size, composition, sales code number, and so on.

2, ribbons fight code machine used print Ribbon replace ink printing, printing on flexible packaging materials in any clear sense of character.

3, unique character replacement structure, convenient to take special loading and unloading of movable type for structure, can be in any of the flexible packaging material code.

4, printing is clear, easily erased; and clean, no ink pollution distinctions, economic health is a way of coding.

5, can be widely used for: food production date coding and batch coding, drug manufacture date code.



4
YRS
AGP mechanical equipment Co., Ltd
China
Favorites